The best way to survive the sweltering heat this summer is with a brief escape, which is just around the horizon. But which summer vacation spot do you visit first, given that the Philippines is one of the top travel destinations?
Summertime adventures in the Philippines typically involve riding, mountain climbs, surfing, and snorkeling. Young adults in the Philippines, in particular, look forward to all of these summertime activities. The summer may be the only season they have to escape the pressures of everyday life and simply unwind.
Here's a quick guide to the top places in the Philippines that everyone should visit during summer season:
1. Palawan
Who can forget Palawan, a glittering and majestic island? Its photographs on foreign postcards are just as captivating in person, with its vibrant reefs and turquoise lagoon waters. As a result, it is not surprising that Palawan has earned a reputation as one of the best islands in the world.
It is well-known for its breathtaking white sand beaches, crystal-clear waters, hidden lagoons, and an abundance of marine life. Travelers looking for thrilling outdoor activities frequently visit the province of Palawan due to the shipwreck sites and rock formations that surround the island chain. Consistently recognized as one of the top islands in the world, Palawan is one of the best destinations to visit in the Philippines and for good reason. It has beautiful towering limestone cliffs, white sand beaches, islands, and crystal-clear waters with an amazing variety of marine life.
Among the best places to visit in the nation is undoubtedly Palawan. This region of the nation is unquestionably the epitome of the summer vacation. We can only come as near to paradise here. El Nido, Coron, and Puerto Princesa, Palawan's three most well-known islands, provide a wide range of experiences. You must decide which island best suits your needs out of these locations, each with unique characteristics.
A destination worth disconnecting from – Disconnecting from the stress of daily life is one of the finest reasons to travel.
Activities You Can Do In Palawan:
1. Island Hopping around El Nido
image source: Torn Tackies
Joining island-hopping trips is the greatest way to discover Palawan. There are several picturesque green islands, crystal-clear oceans, and stunning white beaches in Palawan. Join one of these excursions to explore the breathtaking El Nido, Coron, Puerto Princesa, and San Vicente/Port Barton islands.
2. Snorkeling
image source: Nomadic Boys
Palawan is one of the best destinations in the Philippines to snorkel thanks to its beautiful beaches, azure waters, limestone cliffs in the background, and stunning sunsets. A thrilling and enjoyable activity that will transport you to the vibrant underwater world is snorkeling in El Nido, Palawan. El Nido's crystal-clear waters are surrounded by a colorful world that is teeming with unusual and brilliant life forms. See the spectacle of the vibrant corals swaying while the various fishes have a feast in their natural environment.
3. Visiting the Underground River in Puerto Princesa
image source: Guide To The Philippines
If you're in Palawan, a trip to the underground river national park is unquestionably worthwhile. The experience of paddling through the dark is unearthly. You only hear the echoing drops of water and the clicking of bats.
4. Experience the famous Sabang Zipline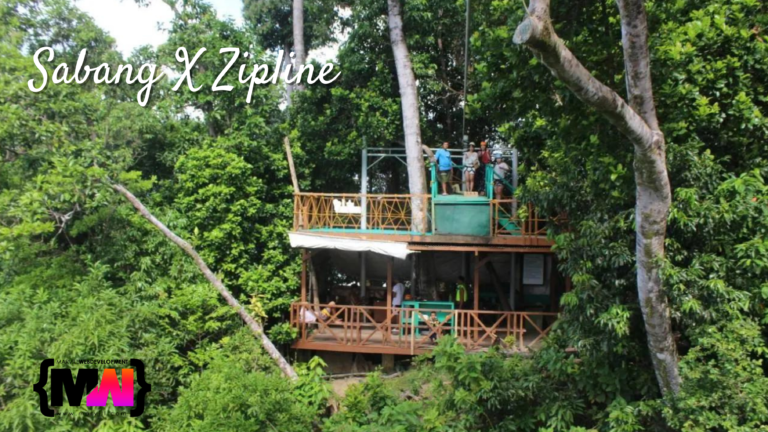 image source: Klook
Why not inject some excitement into your trip after days spent in Palawan tanning and island-hopping by taking part in this thrilling zipline experience? Get your ticket through Klook and take advantage of the thrilling experience offered by Sabang X Zipline. You'll soar over the magnificent Sabang Beach and take in the sight of the island's renowned turquoise waters! You don't need to be concerned about your safety since Sabang X Zipline will lead you and give you all the equipment you need so you can fully enjoy this heart-pounding activity!
5. Parasailing
image source: Guide To The Philippines
You've come to the correct place if you're looking for a brand-new adventure in Coron to cross off your bucket list. Parasailing is an exhilarating activity, so let your inner adrenaline addict go on Coron Island! Begin your expedition by meeting up with the crew at Coron Harbor Square. Make sure to listen to all the safety instructions necessary before preparing for take-off. Fly high for 15 minutes on air into the clear blue skies of Coron as you parasail all the way up in the air and witness panoramic views of the entire island – you can always choose to fly solo or share the experience with your friends or family on a double or triple flyer package. You can also choose to get wet (water dip) or stay dry throughout the flight.
6. Get refreshed at the Bacungan Falls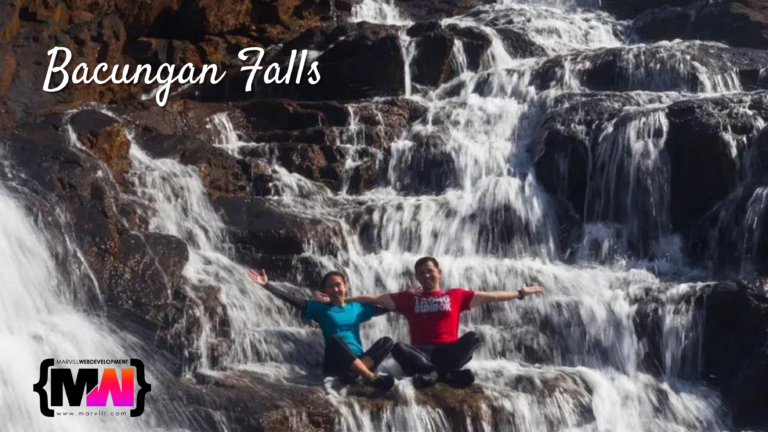 image source: Guide To The Philippines
On this half-day excursion, explore the once-secret waterfall in Puerto Princesa. While the walk to the falls won't be particularly strenuous, it's best to wear sturdy shoes just in case. Our waterfall exploration tour starts with a brief hike through the lowland forest that leads to the falls. Once you get to the Bacungan Falls, you may decide how you want to spend the remainder of your time there. You can swim in the refreshing pools of water that the Falls create, snap pictures of the stunning Falls, or even climb the rocks for the ideal selfie! Whatever you decide to do, this will be a journey you'll be happy you took, that much is certain.
7. Kayaking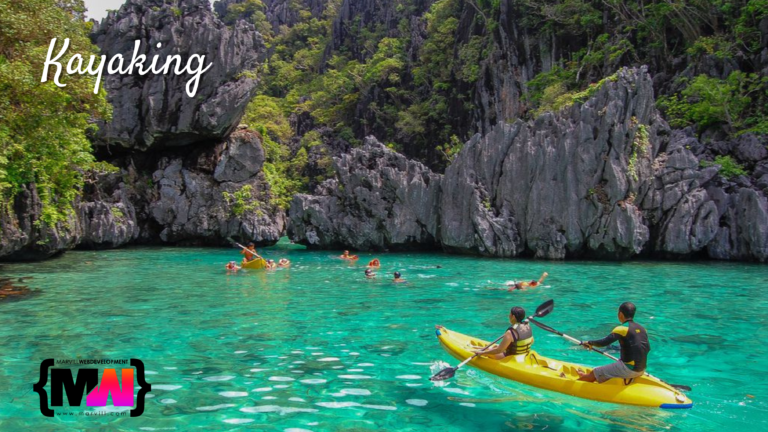 image source: Travel Palawan
Paddle the serene, beautiful lagoons. In the Philippines, El Nido is home to pristine beaches, breathtaking scenery, and clean waters. You can go on an El Nido Island Hopping Tour or go kayaking to discover the islands close to El Nido.
8. Scuba Diving
image source: Tabanka Divers
One of the Philippines' most well-known diving hotspots is Palawan, and with good reason. Nearly all types of diving, from easy to dangerous, can be found in this diverse location. And the scenery is as stunning from above and below the sea. White sand beaches and limestone cliffs give way to turquoise water over healthy reefs, creating an alluring environment for both divers and snorkelers.
2. Boracay
Boracay is one of the most wonderful islands, renowned for its gorgeous beaches and magnificent resorts. This tiny island, which is only seven kilometers long, is one of the most amazing spots to spend your summer vacation! Without spending at least one day lounging on the beach, your summer vacation might not be complete. Fortunately, there are countless gorgeous beaches on the tiny island of Boracay. The breathtaking coastal scenery will take your breath away, from Diniwid Beach to Yapak Beach and the very well-known White Beach.
You can find thrilling water sports for everyone on the island getaway of Boracay. You'll find it here if you want to go parasailing, helmet diving, snorkeling, fishing, and so much more! With so much to do on the sea, summer in Boracay is enjoyable for the entire family. After all, living on an island involves more than just lying on the beach! Spend a few days visiting the island and engaging in water sports and activities to have fun on the water.
Activities You Can Do In Boracay:
1. Scuba Diving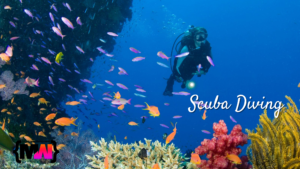 image source: PH Hotels 
Together with its beaches, Boracay is renowned for its crystal-clear waters and abundant marine life. You may see angelfish, butterflyfish, parrotfish, lionfish, scorpionfish, and even blue-spotted stingrays while scuba diving in Boracay. The coral reefs of Boracay will also be visible to you. 
2. Parasailing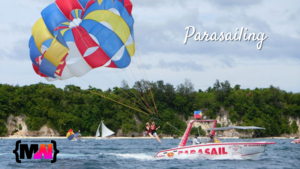 image source: Guide To The Philippines
For a few daring people, parasailing on Boracay is a fantastic experience. Just picture yourself being hoisted into the air while seated on a seat protected by a vibrant parachute! This is a well-liked activity where participants can enjoy a boat-pulled journey above the stunning white beach shoreline. Those who enjoy heights and desire a bird's-eye perspective of the entire island will find this to be a delightful and exciting experience. A single canopy can accommodate up to two visitors.
3. Cliff Diving 
image source: Klook
At one of the best cliff diving locations in the world, dive into the clear waters of Boracay. Ariel's Point Cliff stands tall and majestic at 13 to 15 meters above sea, surrounded by an untouched tropical landscape, 35 to 45 minutes by outrigger boat from Boracay Island.
4. Island Hopping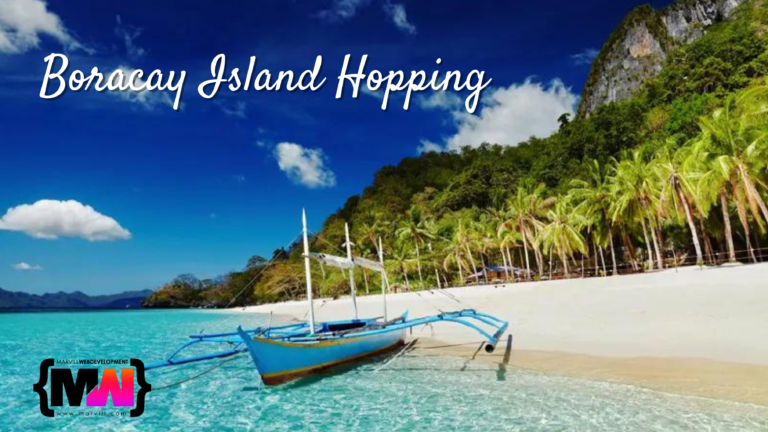 image source: Klook
One of the most popular summertime beach getaway locations in the Philippines is Boracay. There, you'll discover a variety of beaches, many of which are clean, as well as vibrant marine life in the pristine seas. By purchasing this island tour package, you can set out on an exciting island-hopping experience that will take you to many of the island's most well-known and must-see tourist destinations, including Crocodile Island and places like Puka Beach. For this activity, a special boat will be reserved. As you cruise about, you'll be able to take in the ocean's serenity, feel the sea wind, and take in the gorgeous view. 
5. Banana Boat Adventure
image source: Klook
One of the most popular activities in Boracay is the banana boat ride. This inflatable boat, which is yellow and fashioned like a banana, is tied to a speedboat, which will rapidly draw you all into deeper seas.
6. Paddle Boarding
image source: Trip Advisor
Enjoy pleasure and relaxation while gliding on the clear waters of Boracay with a stand-up paddleboard. To get the most use out of your paddleboard, you can stand, sit, or even sleep on your back.
7. Paraw Sailing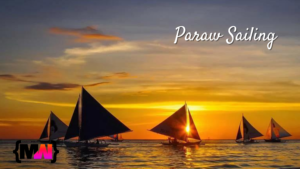 image source: Viaje Royale
Local sailboat activities include paraw sailing. The boats have two sails and two outriggers. Discover the greatest locations on the island and learn how to sail traditionally. The water can get a little choppy on days with larger waves, which can be exhilarating.
8. Snorkeling
image source: Ph Hotels
In Boracay, snorkeling can be done as part of an island-hopping excursion, although some interesting locations are also accessible by trike or within a short walk. Tambisaan, Ilig-Iligan, and Puka Beach all have lovely reefs. Sea life abounds in Balinghai Cove, which is off of Boracay's northern coast.
3. Siargao
Siargao Island is known for its surfing spots, but it also has white sand beaches, scenic islets, azure waters that are excellent for diving and snorkeling, waterfalls, lagoons, and caverns.
You won't be dissatisfied by Siargao, for sure. This modest and straightforward island will satisfy the wanderlust of any traveler looking for experiences, adventures, and new places to explore.
There are stunning lagoons, immaculate white beaches, and coconut trees lined up along the roads. These are only a few of the causes you ought to put Siargao tours on your must-do list. Siargao has a distinct atmosphere, and its allure extends beyond its scenic surroundings. Siargao is stunning, and the Maasin River and the Magpupungko Pools are fantastic sights, but there are also a ton of other things to do on the island.
Activities You Can Do In Siargao:
1. Rope Swing at Maasin River 
image source: Daily Travel Pill
Rope swinging and boat riding are both available here. Excellent location for guests who love to dive from rope swings.
2. Surfing at Cloud 9
image source: Surfer Today
One of the top surfing spots in the world is Cloud 9. This amazing wave, which was created by the swell and winds of the Pacific Ocean, is situated on Siargao Island in the Philippines. It's an amazing and beautiful experience to surf in Cloud 9. September through March are the finest months for surfing.
3. Stroll along coconut road
image source: The Broke Backpacker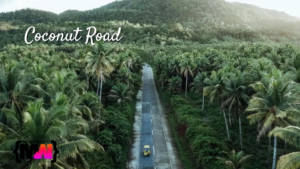 One of the most well-known locations on the island for taking amazing vacation pictures is the Palm Tree Road in Siargao. If you're already determined to ride around the island, you'll most likely drive down this very beautiful road.
4. Sohoton Cove Trip
image source: Journey Era
On your list of things to do in Siargao, you really must go to Sohoton Cove National Park in Surigao Del Norte! Natural treasures like caverns, lagoons, and cliff leaping can be found in Sohoton, which is a pleasant day excursion from Siargao.
4. La Union
Discover La Union's laid-back surf beach ambiance and other tourist attractions. La Union is a popular quick weekend getaway for youthful Metro Manila residents. This relaxed seaside town is well-known for its surfing areas, but few people are aware of its abundance of other natural and historical landmarks, cultural activities, and recreational opportunities, including red clay pottery, grape picking, loom weaving, churches for pilgrimage trips, waterfalls, and eco-tours. Explore more of La Union and stay for longer than just a weekend.
Without a doubt, La Union is well-known as a surfing location. Numerous surfing sites (Urbiztondo Beach and Monaliza Point are just two examples), surfing schools, and waves as high as 10 feet may all be found there. Many of its guests come here merely to take use of its waters. These days, it is a location for a wide range of thrilling activities that will make your summer one to remember. In La Union, there are lots of activities outside surfing whether you're not into riding waves or just not a fan of the water. Here are the things that you can do and enjoy in La Union during summer:
Activities You Can Do In La Union:
1. Surfing
image source: Shoe String Diary
The coastal town of San Juan, which is the hub of Luzon's west coast surfing, is famous for La Union. This relaxed province offers breathtaking natural landmarks, historical attractions, and a lively cuisine scene in addition to its lovely waves. Surfing is one of the key draws for visitors. On a good surge, La Union may produce waves that are 8 to 10 feet high. Since the good waves persist up to 10 months, the optimum months to visit are May through March. 
2. Sea of clouds viewing at Mt. Puraw
image source: The Sunday Punch
La Union is known for more than simply its beaches and surfing; it also has stunning natural surroundings. Mount Puraw (also known as Mt. Kabugbugan), which is located in the Bauang town, is a magnificent example of these landscapes. Witness the sea of clouds at the summit of Mt. Puraw. La Union hikers are renowned to travel to this peak because it is relatively simple to climb.
3. Explore the Taoist Temple
image source: Rizanoia
One of the temple's highlights is the Majestic Five Door Gate, which is extremely uncommon because Chinese temples normally only have three archways that serve as the main gate.  Large stone statues of the 18 Chinese saints in various attitudes line the entrance wall. Two circular ponds with Koi fish and water lilies. A modest building where incense can be burned and offerings left for the Gods is located next to the middle pond. On the other side are statues of animals that the Chinese consider to be good luck charms. A bell tower, a drum bamboo garden, a golden dragon insignia, and a tower housing the Liang Thing Pagoda are also present. 
4. Grape Picking at Gapuz Grapes Farm
image source: The Pinay Solo Backpacker
This province has a lot more to offer than most people realize, other from surfing. The locations are stunning enough to draw tourists, both domestic and foreign. The wine vineyards in La Union are another another reason to travel there. 
5. Cliff Jumping at Tangadan Falls
image source: Miked Travel
La Union is known for its beaches, although the region is considerably larger than just the tourist area of San Juan. Try deviating from the road to find La Union's natural beauties. Tangadan Falls in San Gabriel, La Union, is the ideal destination for those looking for adventure.
The majority of visitors to this location are content to jump from one of the challenging 20-foot rock formations or from one of the much easier jumping locations near the waterfalls. Adventurers with experience, though, can attempt the 50-foot jump from this point, which is the highest point.
5. Baguio
The "City of Pines," Baguio, is known for its verdant park areas, slopes covered in enormous pine trees, and other North Luzon tourist attractions. The city has always been surrounded by greenery, even back then. It is also known as the "Summer Capital" of the nation and a popular summertime destination for both domestic and international tourists because of its cooler environment than other parts of the archipelago.Baguio City attracts a lot of visitors and people who want to escape the heat and enjoy the fresh air and pine trees. The Philippines' summer capital, Baguio, is established by the refreshing air it provides.
To name a few, Camp John Hay, Burnham Park, Wright Park, Mines View Park, Baguio Cathedral, The Mansion, Baguio Botanical Gardens, Tam-Awan Village, and the Philippine Military Academy (PMA) are among the most well-liked destinations for first-time tourists. Simply visiting any of these locations may easily take up an entire day.
Activities You Can Do In Baguio:
1. Explore The Valley of Colors 
image source: Althea's Adventures
This enormous work of art is made up of magnificent, vibrant homes built on the slope of Barangay Balili and is situated along the major road in La Trinidad, Benguet. It is made up of the three sitios of Barangay Balili, namely Stone Hill, Botiwtiw, and Sadjap, and was inspired by the favela murals in Brazil.
3. Experience a refreshing bike ride and go-kart ride in Burnham Park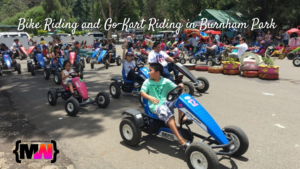 image source: Eric Jaz Foodies
Although exploring the park on foot might be the most entertaining pastime, kids and adults can hire bikes and go karts on one half of the park.Baguio has had bike rentals in Burnham Park for a very long time. You may do it in the lovely weather, and it is extremely reasonable.
4. Have fun at Camp John Hay's Tree Top Adventure 
image source: Nheng's World
The only motorized zipline in the Philippines and the only team-building location in Baguio is Tree Top Adventure Baguio. Try their Tree Drop for an intense adventure if you're an outdoor enthusiast. You'll dangle 60 feet above the earth as on a mission impossible and plummet as hard as 2 to 3 seconds.
5. Chill while having a ride at Burnham's Swan Boats
image source: Trip Advisor
There are certain swan boats with foot paddles. Technically, Burnham Park is a park with a lake. So anticipate trees, walkways, vendors, and picturesque views. Burnham Park is a blissful place in Baguio City. It's a great place to relax or to have a family picnic because of its serene, fresh and clean environment. The lake at the center of this park gave it more charm and made its view more picturesque. Visitors can enjoy riding its swan boats which have an elegant design that enhanced the lake's aesthetics.
6. Strawberry Picking at La Trinidad's Strawberry Farm 
image source: Trip Advisor
The Strawberry Farm in adjacent La Trinidad, Benguet, offers strawberry picking, something you shouldn't miss out on while in Baguio. Strawberry Farm "opens it doors" for the activities from November to May each year, and it's only 30 minutes from Baguio City. Picking fresh strawberries right alongside the Ibaloi farmers is a truly unique experience for the whole family. Prepare yourself mentally and physically to get the most out of your trip.
7. Indulge the beautiful scenery at Mines View Park 
image source: Travel Through Paradise
One of the best sites to visit in Baguio, especially for first-timers, is Mines View Park. The City of Pines is one of my favorite places to travel since, in addition to its chilly climate, it has beautiful natural surroundings. Mines View Park Baguio is a park with a view of the Cordillera mountains and one of the area's most picturesque locations.
8. Enjoy the colorful nature of Botanical Garden 
image source: Baguio Info
The Baguio Botanical area has an impressive tunnel that takes tourists deep inside the area and is made up of cultural gardens. In addition, a canopy of lush plants with upside-down yellow bell-shaped blossoms and white roots surrounds the tunnel, giving the impression of delicate flowers.
6. Cebu 
The island of Cebu is long and thin, measuring 196 kilometers from north to south and 32 kilometers from east to west at its widest point. Cebu City, the largest metropolitan center on the island, is situated in its eastern central region. This urban destination provides eco-adventures in addition to its historical monuments, opulent resorts, and exciting nightlife. Those who are daring enough to look for them can find waterfalls and uncommon birds in the inner forests of Cebu.
Cebu can get very hot during the summer. If you're traveling to the province in the summer to enjoy some beach time, you should take extra care to protect yourself from the intense heat of the sun. The average daily high is 89°F, and it rarely drops below 84°F or rises over 93°F. The day of July 11 had the lowest daily average high temperature at 87°F. Daily lows hover around 78 degrees Fahrenheit, hardly ever dropping below 75 or rising over 81.
Activities You Can Do In Cebu:
1. Canyoneering in Kawasan Falls 
image source: Klook
Badian canyoneering is what you need if you're itching for a true, breath-taking experience right in the middle of Cebu City. Canyoning, also known as canyoneering, is popular in Badian, drawing thrill-seekers from all over the world. This canyoneering tour also includes a trip to the well-known Kawasan Falls in Cebu, where you can explore and take in the scenery if you're seeking for even more action.
2. Island Hopping around Cebu
image source: Sidive
Start off your journey to the Philippines with a simple and fun day trip to three of Cebu's most well-known island destinations: the Pandanon, Hilutungan, and Nalusuan Islands! Inside the protected sanctuaries of the islands, explore the incredible underwater world and swim among the vibrant corals. Discover the rich and plentiful marine life that will heighten your adventure in this tropical paradise. 
3. Experience adventure at Cebu's Water Parks 
image source: Klook
If you wanna refresh and doesn't want to go to beaches, Cebu's waterparks are the best options. Here are some lists of the waterparks you should visit in
Cebu: 
Waterplay SM Seaside

Waterworld Cebu

Cebu Ocean Park

Cebu Westown Lagoon

JPark Island Resort and Waterpark

Mountain View Nature's Park
4. Visit Cebu's Safari and Adventure Park 
image source: Klook
The Cebu Safari and Adventure Park is a unique location where visitors may interact with animals. It is warm and hospitable. Visitors are motivated to care about animals and the natural world by these emotional ties.
5. Scuba Diving
https://www.getyourguide.com/cebu-l615/cebu-scuba-diving-in-moalboal-and-pescador-snorkeling-t325533/ 
In Cebu, Malapascua is the premier diving location. The Thresher shark dives at Monad Shoal, which are simple to accomplish and usually always rewarding, are the island's main attraction. In addition, visit the nearby Gato Island, which has a 100-foot (30-meter) tunnel.
6. Snorkeling in Moalboal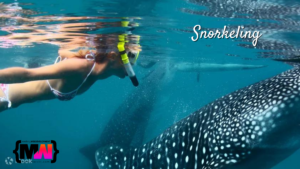 image source: Get Your Guide
This is a tiny, isolated island off the coast of Moalboal that is renowned across the world for its fantastic dive spots and sheer cliff drop-off. It also features an abundance of fish and corals.
7. Whale Shark Swimming in Oslob, Cebu
image source: Klook
Swimming with whale sharks has grown to be a huge draw and a thriving tourism sector close to the town of Oslob on the southern tip of Cebu island in the Philippines. The provisioning of the whale sharks here is a significant distinction between swimming with whale sharks in Oslob and many other locations in the Philippines and throughout the world. In Oslob, the boatmen feed the whale sharks shrimp in an effort to draw them to the boats so that tourists can go swimming with them.
7. Batangas
One of the most well-liked tourist spots close to Metro Manila is Batangas. The province is recognized for its great diving locations, which include Anilao in Mabini, Sombrero Island in Tingloy, and Ligpo Island in Bauan, which are all more commonly referred to as Anilao. Despite being one of the most active volcanoes in the nation, Volcano Island, also known as Taal Volcano, is one of Batangas' most well-known tourist destinations. Due to its unusual location, it is known as the island (Volcano Island) within a lake (Taal Lake) within an island (Luzon Island). 
Popular beach paradise Batangas is easily reachable for a short weekend break. With so much biological richness, Batangas beach is best explored through various water sports including snorkeling, scuba diving, and even island hopping.


Activities You Can Do In Batangas:
1. Scuba diving and snorkeling at Maris Coral Garden
image source: The Queen's Escape
Dive into the deep and you will witness something you have never seen before. The place is not only for diving or snorkeling but can also be used for retreats because it is close to the MONTE MARIA SHRINE, which is as big as the Statue of Liberty. The Verde passage includes the reef that divers using Maris Coral Garden (formerly Danke Laia) enjoy. The "Center of the Center of Marine Shorefish Biodiversity" and the "Center of the Marine Biodiversity of the World" are both names given to this enormous 1.14 million hectare region.
2. Beach Camping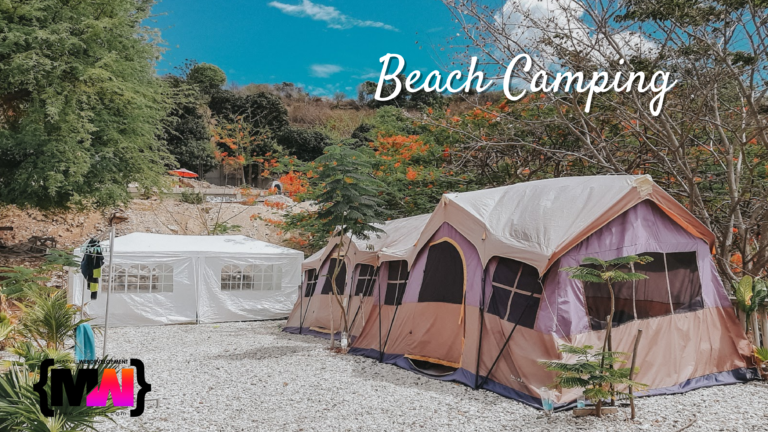 image source: The Queen's Escape
Sleeping under the stars and waking up to the sound of the waves can bring about a pure kind of delight. With several peaceful coves that are equipped for camping and only a two- to three-hour drive from Manila, Batangas is a fantastic area to go camping. 
3. Floating cottage at Calatagan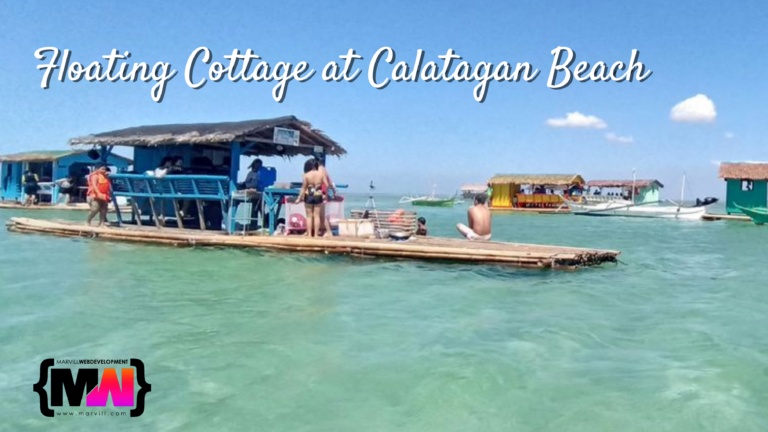 image source: Klook
Visit Calatagan, Batangas' Little Boracay for a revitalizing break!
Be amazed by its pristine waters, fine sand, and marine life just a few hours from the city.As you travel on a floating cottage, enjoy a picnic in the midst of the ocean.
5. Bituin Cove Tour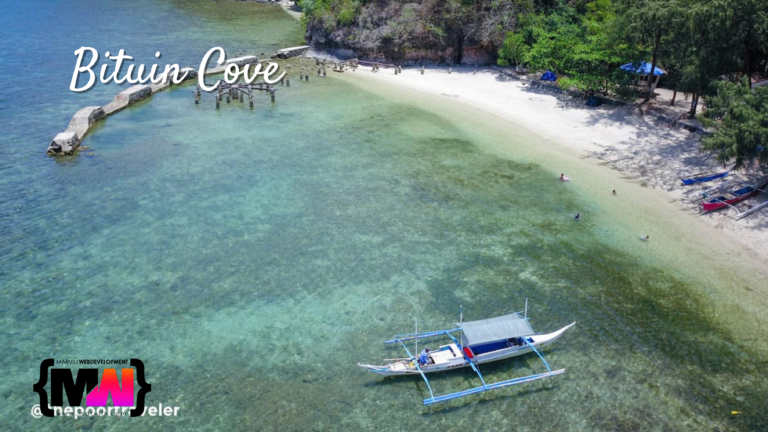 image source: Klook
Visit this remote cove nearby if you want to escape the city for a while. It's the ideal tranquil vacation because it is surrounded by forests and has an interesting aquatic scene.
It's difficult to decide which Philippine island is the ideal for a summer vacation. You're off to a nice trip as long as you choose the one that aligns with your goals and desired experience!
Visit our website to know more!