Data-Driven Digital Marketing
In today's fast-paced, globalized business environment, effective digital marketing is essential for businesses of all sizes and industries. With the rise of social media, search engines, and other digital channels, companies must have a strong online presence and the ability to reach and engage with their target audiences in meaningful ways. At Marvill Digital Presence, we specialize in helping businesses achieve their digital marketing goals through a data-driven approach that combines cutting-edge technology, expert analysis, and creative strategies tailored to each client's unique needs. By harnessing the power of data, we help our clients maximize their return on investment and achieve measurable results that drive growth and success.
Audience Targeting and Messaging
Whether it's social media marketing, search engine optimization, content creation, or other digital marketing services, we approach each project with a focus on results and a commitment to excellence. Our team of experts has years of experience and a proven track record of success, and we use the latest tools and techniques to stay ahead of the curve and deliver the best possible outcomes for our clients.
But what really sets us apart is our approach to data-driven marketing. Rather than relying on hunches or guesswork, we use data to inform every aspect of our digital marketing strategies, from targeting and messaging to ad placement and budget optimization. By analyzing key metrics and constantly iterating based on results, we ensure that our clients' marketing campaigns are as effective and efficient as possible, delivering the highest possible ROI.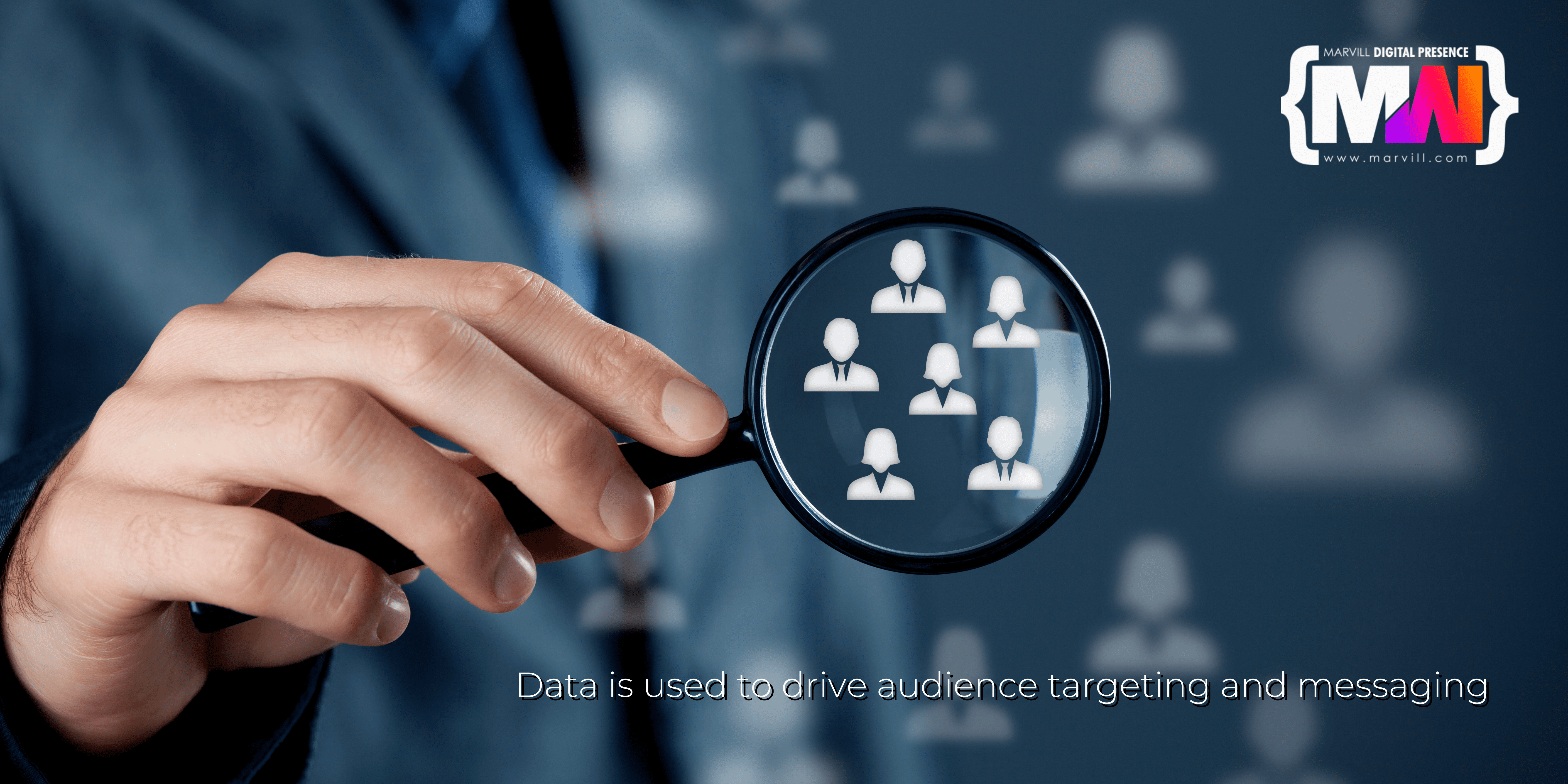 Online Presence
Of course, data-driven marketing is about more than just numbers and analytics. At Marvill Digital Presence, we believe that successful digital marketing is about connecting with people and building relationships. That's why we put a strong emphasis on understanding our clients' audiences, their needs and preferences, and what motivates them to engage with brands online. By crafting messaging and content that resonates with our clients' target customers, we help build strong, lasting relationships that drive loyalty and repeat business.
Whether you're a small startup or a large enterprise, Marvill Digital Presence can help you achieve your digital marketing goals and take your business to the next level. Contact us today to learn more about how we can help you grow your business with data-driven digital marketing.
Visit our Facebook Page! See you there!