SOURCE: GOLDEN SPOON
SOMETHING ABOUT US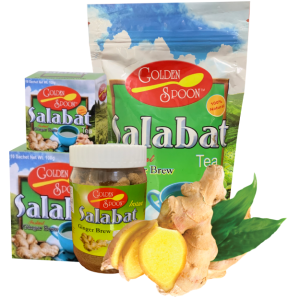 Golden Spoon ensures well-trained professional account managers are assigned to each client to ensure personalized service. Ready to give price estimates and assist clients in production for a realistic and reliable delivery target date. Highly motivated factory workers are also maintained to execute the most hygienic production and up to the present, it has consistently maintained highest quality of Golden Spoon herbal and food products.
MISSION
To provide Herbal and Food products in the highest standard at the most reasonable cost.
VISION
To have Golden Spoon brand in every Filipino household here and abroad, have GOD, country, costumers and loved ones as our inspirations.
HISTORY
From a very humble beginning, SEAMAXX ENTERPRISES was established in 2006. With the unfading trust and confidence of its growing clientele, now it boasts of the well known brand Golden Spoon.