SOURCE: UNISOLAR
"Uni", derived from the first word of the company's name, is a commonly used prefix meaning "one", while "save" denotes keeping safe from destruction or keeping store for future use. Thus, in the company's context, clients are able to not only save money, but save the environment as well because of UNISOLAR INC.'s capability to provide its clients with the technology and expertise needed to find the single solution towards cost-reduction and sustainable behavior. UNISOLAR INC. UNISOLAR INC. is a Philippine based SOLAR ENGINEERING, PROCUREMENT and CONSTRUCTION (EPC) company engaged in design, global sourcing, sales, installation and commissioning of quality and environment-friendly solar powered systems and products that have now become an alternative to conventional electric power generation.
UNISOLAR INC. was established in December of 2007. Its owners were inspired by the vast potentials, economic values and benefits of renewable energy particularly SOLAR ENERGY with its applications for commercial, industrial, and household use. The main product of the company is the Roof Mounted Solar Grid Tie System. This system produces electricity harnessed from the sun thru solar panels and converts the energy from DC to AC power via grid tie inverters. After which it is integrated right away into the electric grid thereby reducing dramatically the electric consumption of the structure. UNISOLAR INC. is continually doing small to large size projects for residential, commercial and industrial applications in different parts of the country.
We Design And Install Solar Panel System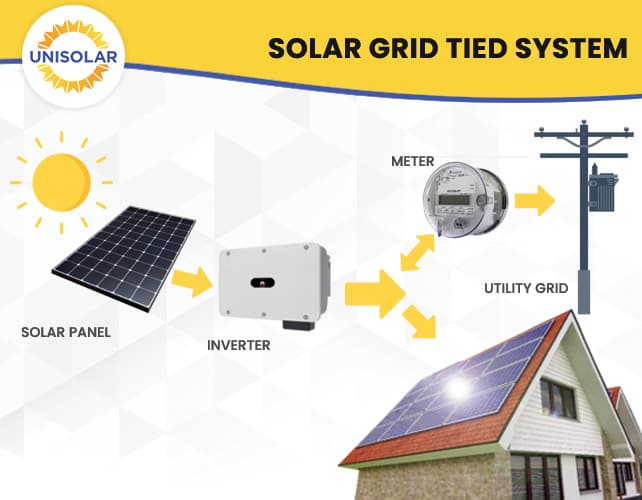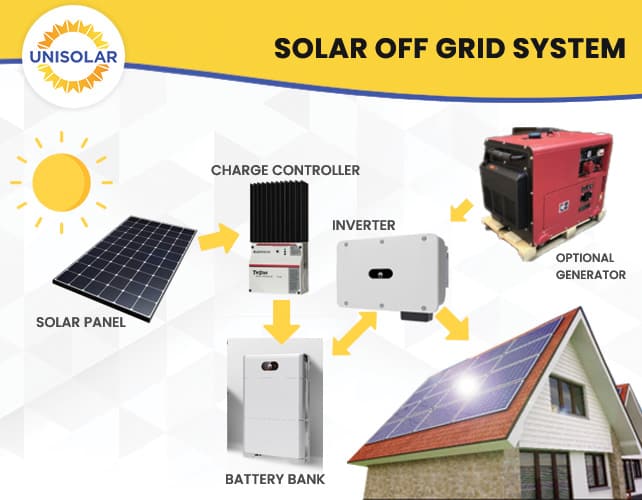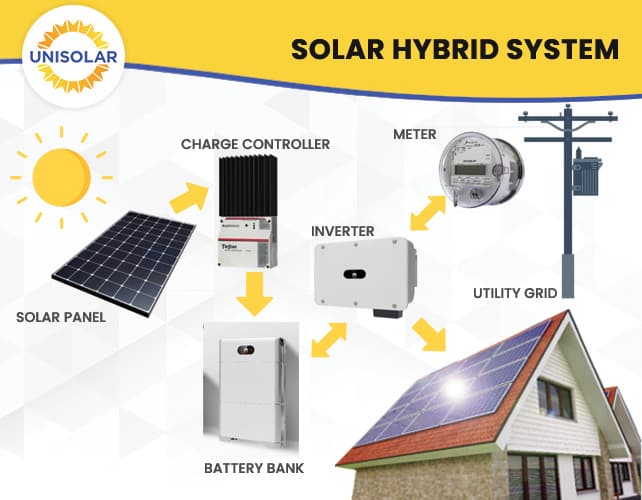 Additional Features
Part of the system is the "Monitoring App" which can downloaded to your mobile phone or PC, wherein the output can be monitored real time anywhere in the world as long as you're connected to the internet. It will also send a notification to your email once a problem is detected.
Another benefit of having a solar grid tie system is the "Net Metering Scheme", wherein a household or commercial user having a system below 100kW can apply for an interconnection agreement with your utility company. Any excess power coming from solar can be sent back to the grid and be credited to
your monthly bill.