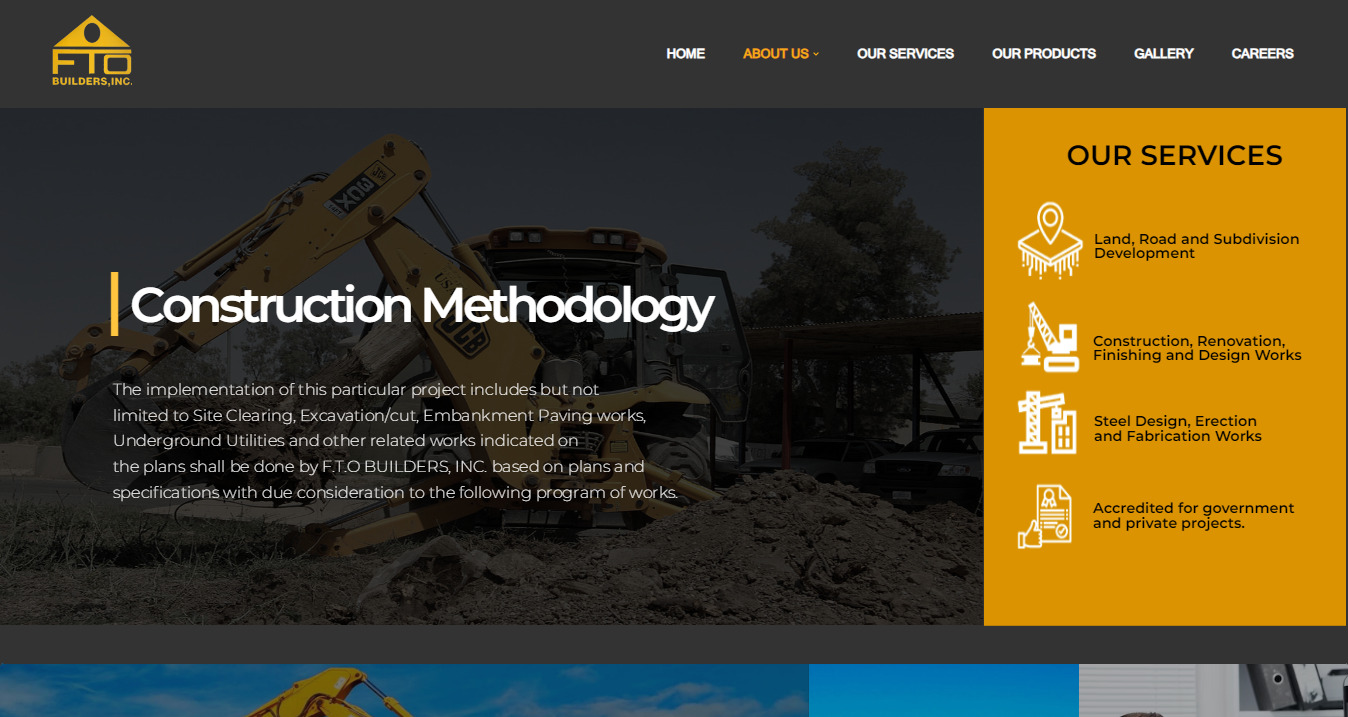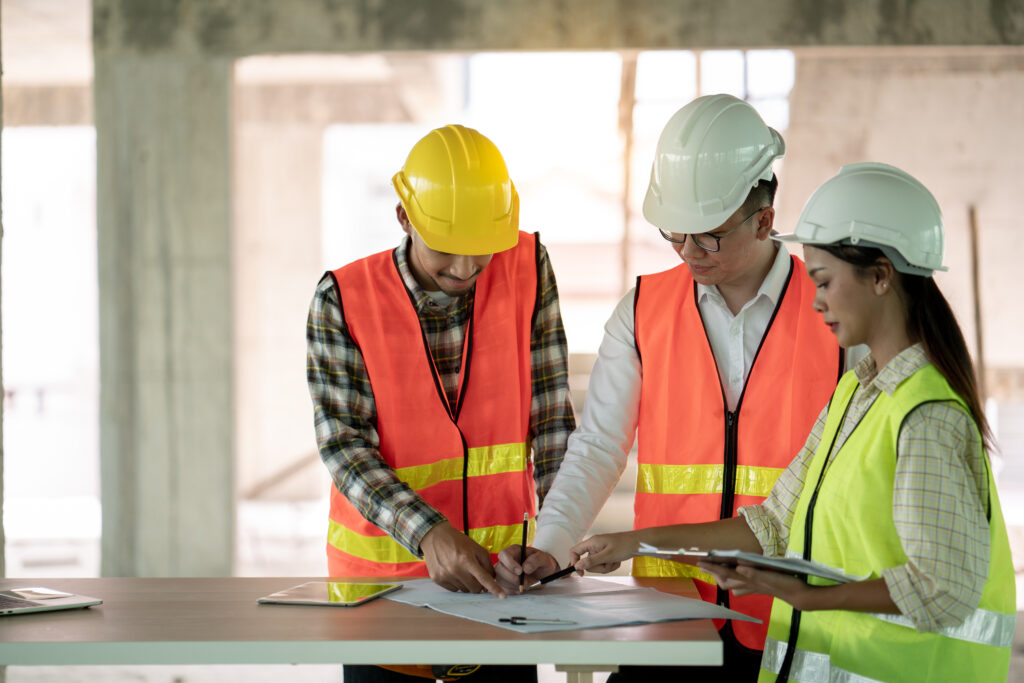 FTO BUILDERS AND DEVELOPERS INC.
FTO Builders and Developers Inc. is a corporation registered under Philippine Laws as a General Contractor. Incorporated on May 3, 1993, the corporation has since grown from its humble beginnings to meet the country's demand for infrastructure and construction developments.
Land, Road and Subdivision Development
Construction, Renovation, Finishing and Design Works
🗸 Buildings
🗸 Offices
🗸 Warehouse/Factories
🗸 Restaurants
🗸 Refinery
🗸 Mall Stores
🗸 Residential
🗸 Water/ Drainage and Pipe Works
Steel Design, Erection and Fabrication Works
🗸 Billboard
🗸 Water Tank
🗸 Steel Trusses
🗸 Communication Towers
🗸 Construction/Equipment Rentals- Light to Heavy Equipment
Accredited for Government and Private Projects
F.T.O BUILDERS, INC. has a vast and complete inventory of heavy equipment for land development works. Owned and maintained by the company, it is easily and readily accessible at its discretion.