SOURCE: Maris Coral Garden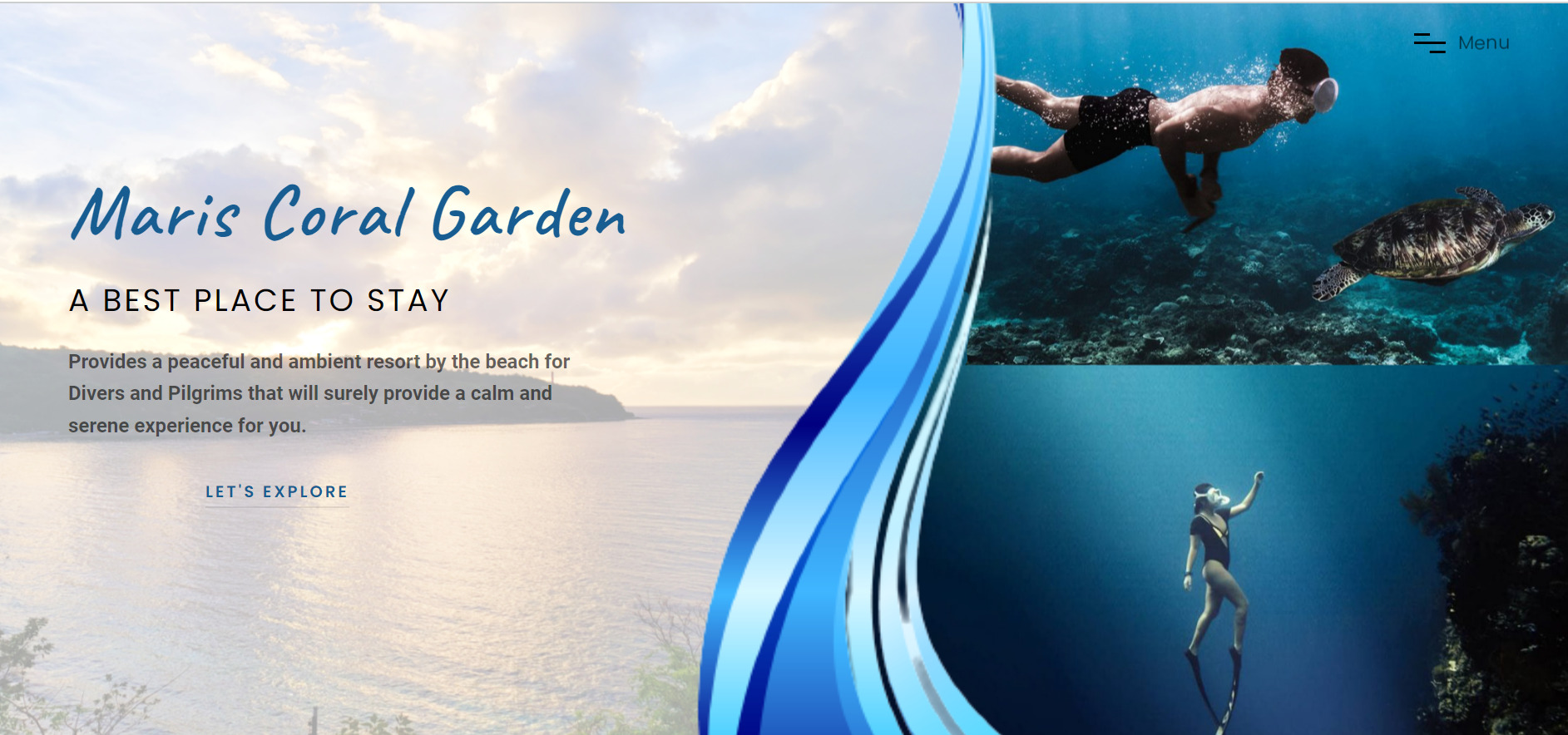 About Maris Coral Garden
Maris Coral Garden is located in Montemaria, Batangas where you can find the MONTEMARIA SHRINE dedicated to Mary, Mother of All Asia. The area of the resort is also an excellent destination for devotees and pilgrims of Mother Mary. We can assure you that you will enjoy yourself here with your family, friends, partners, or even alone. Always remember that there's nothing wrong with dating yourself especially if it is with the wonders of nature. Also, the place is safe for it is not crowded, and Maris Coral Garden exactly follows the safety protocols. The resort, of course, prioritizes the health of its guests above all.
Maris Coral Garden:

Where Serenity Meets Adventure
| FREE DIVE

Dive down into depth and you'll discover something most people never experience.

RELAXATION |
It's your vacation. Enjoy it! We offer a wide array of services and amenities to make your time with us as comfortable and relaxing as possible.

| MARVILL'S KITCHEN
Taste our very own dishes that is situated right on the beach. Enjoy beautiful dining in front of the beach.